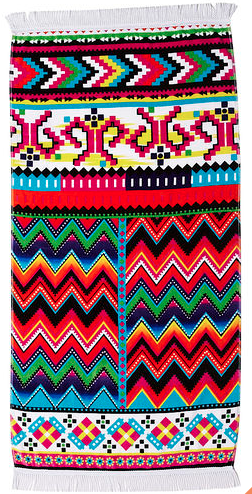 Aztec, Designed for Miss Cocoa
The Aztec artwork was designed for the ladies Miss Cocoa range of Summer 2012. It was used for swimwear and as pictured in the seasonal towel, and was one of Miss Cocoa's most successful stories to run across their range.
The inspiration behind this print was the geometric tribal pattern and colour of South America and Africa, using bright vibrant colour and contrasting angles.